Zurück
Wer bist Du?
My name is Laeh Jones. Born and raised in Detroit Michigan, United States. My father (Warren Harris) sung with a group
by the name of the Monitors signed with Motown Records. I have performed, shared the stage and been in the presence of well known artist such as Marvin Gaye, The Tempations, Stevie Wonder, Oleta Adams, The Hawkins (who wrote and performed the song "Oh Happy Day"), Kirk Franklin (Writer and producer of the song "Shackles & "Smile") just to name a few.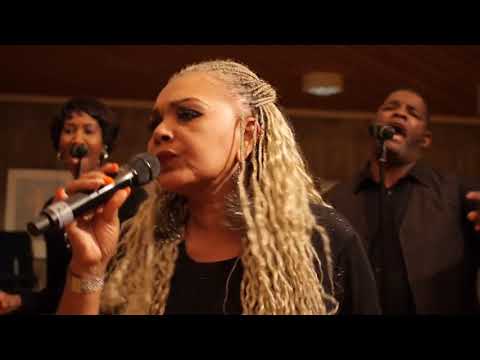 I've won a Stellar Award, and I'm a former member of the Grammy nominated Gospel group Witness in the United States for over 14 years. I have released 9 Projects and have done 3 Gospel Video's. I sung for the President of the United States, Bill Clinton in 1993. And I have toured with the United States USAREUR Military Chorus and Band here in Europe.
I presently live in Kaiserslautern, performing with bands such as Klaus Gassmann and the Sweet Soul Music Revue, The Classic Motown, Queens of Soul, Soul Finger, Sweet Soul Gospel, Joe Castellno and the Blues & Soul Band in Sicily, The group N.E.K. (meaning a group who sings Any Kombination or Style of Music) , Premier Soul, Soul Diamond from Stuttgart, and Spirit of Soul. I'm a mother of one son. Who's also a producer and produced the opening song for the 2015 movie "Fast and Furious #7". I love working with people who have a positive attitude and willing to learn and grow.
Abschlüsse
I attended Wayne State University in Detroit Michigan U.S. for vocal training
Tätigkeiten/Engagement
I"m a professional singer and vocal coach. I started singing in 1966 at the age of 5, I have been singing profesionally since 1991. Before I came to Europe I was performing all over the United States singing Gospel music. And I was acting in many stage plays from 1988 to 2007. I was a studio vocalist singing background vocals for many artist and singing jingles for many TV commericials including Miller Lite Beer, The Olympics Shell Oil, Century Buick Car and many more. I have worked as a Vocal Coach for many years not only in the United States but also here in Germany.
Instrumente
My voice, Gospel
Unterrichtssprachen
Englisch only!
Booking only as Artists in Residence.